[Case study] Outsourcing @Digiforma - Interview with Henri Morlaye
With their business challenges mounting, organizations look to people like us to succeed. One of our partners – Digiforma from Lyon, France – needed a development team fast, but recruiting was hard and expensive.
[Last month, we brought you a case-study interview with Swann from Staenk. You can read it here]
Digiforma is an educational technology product (Learning management system - LMS) that offers a 360-degrees solution for organizations looking to improve and overhaul their professional training. It has a great product with large customer base – more than 1500 organizations use the Digiforma platform in France alone. It includes a training management system and a complete e-learning platform.
Henri Morlaye is Digiforma's co-founder – and we caught up with him recently for a short interview.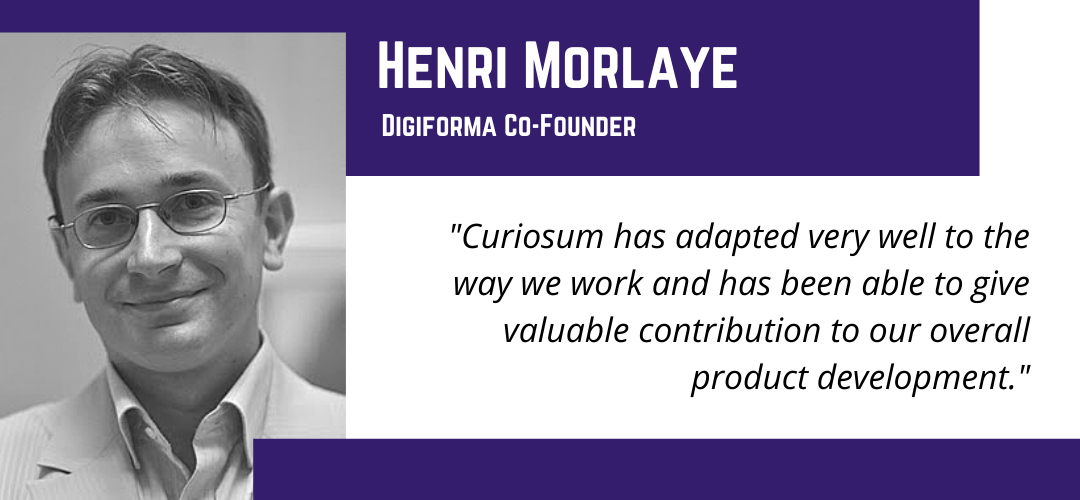 [Curiosum] How would you describe working with Curiosum?
[Henri] I think our relationship is very good. Most importantly, I feel that Curiosum has adapted very well to the way we work and has been able to give valuable contribution to our overall product development. This, in turn, helps our business goals.

Finally, Curiosum shows consistent technical excellence and great communication.
When and why did you start thinking about outsourcing?
We started outsourcing in early 2019. It was a very natural decision. We have a fast-growing digital product that needs a growing development team.

Hiring for our technology makes it a little harder. Finding great Elixir developers in France, especially the area around Lyon, is very difficult. That is why outsourcing is a natural solution to our problem.

Then, one day, a friend of mine saw Curiosum technical blog posts online. He gave me the tip and here we are.
What was your priority in looking for an outsourcing company?
We always want to have a long-term, real relationship with our partners.

Therefore, I wanted to find a team we would be very comfortable with – not only on a technical, but also a human level. This is in our Digiforma culture, after all.
Interview by Dawid Bartkowiak
Check more about this project in our Portfolio

Don't forget to share this post!